Our History (1949-2022)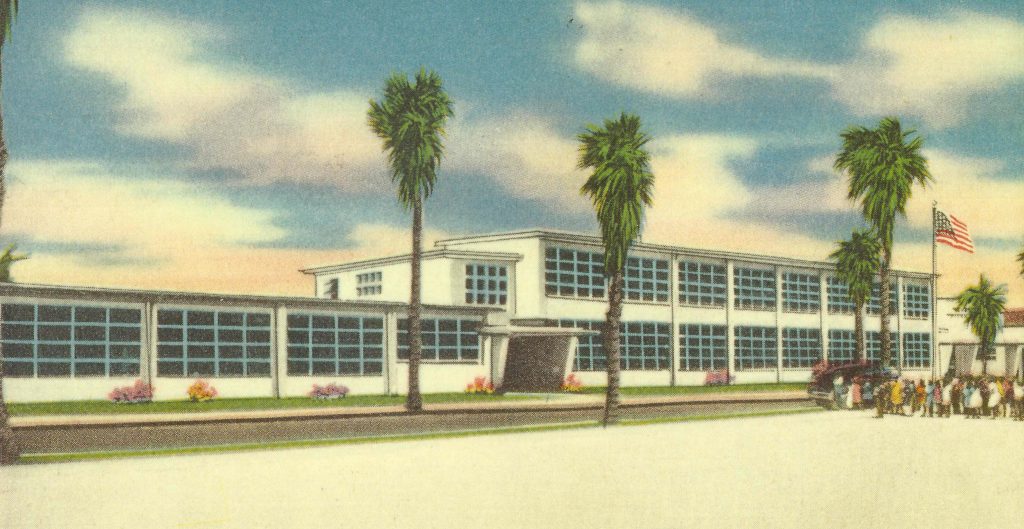 The spirit of treasuring the past while using the best of today and looking to tomorrow defines everything about Little Flower. The school was originally founded in 1949 when the church was already twenty-five years old.  In 1999, Little Flower celebrated her 50th anniversary and Little Flower Church celebrated her 75th.  As a school that predates the accreditation process itself, Little Flower has welcomed the opportunity to define and improve itself in the previous re-accreditation years since 1973. Our students, faculty and staff actively practice their faith attending mass weekly.   In the classroom, students and staff use the most up-to-date technology and curriculum to facilitate a rigorous and supportive learning environment.
Little Flower continues its rich history of spiritual, intellectual, social, and physical development. LFCS students have represented the school in the State of Florida Science Fair finals and the National Geographic Society State Geography Finals. Students participate and are awarded top honors in local and national art contests. The faculty, staff, administration, and Pastor continuously participate in a continuous improvement process and have been commended for providing an exceptional learning environment for students. The school was awarded the commendation of Excellent Catholic School by the Florida Catholic conference. In July of 2014, Little Flower Catholic School was awarded Gold Seal Certification from the National Council of Private Schools. We have a long standing tradition of giving our best to each other and our community. Our eighth grade students are accepted to St. Thomas Aquinas High School, Chaminade Madonna College Preparatory, Archbishop McCarthy High School, Cardinal Gibbons High School, Monsignor Pace High School, and many other prestigious high schools.
---