Baptism is the sacrament that gives our souls the new life of sanctifying grace by which we become children of God and heirs of heaven.  It is the first Sacrament of Initiation that your child will receive under your care and guidance.
All parents must fill out our  Baptism Registration Form- English and Spanish.  Completed forms can be brought to the parish office or emailed to: Laura@littleflowerhollywood.org.  For information about scheduling an infant baptism, please call the main parish office at 954-922-3517.
For adults wishing to become Catholic or parents of children who are 7  years or older who have not received the sacrament of Baptism, email Liliana@littleflowerhollywood.org or call (954) 922-3517.

Penance or Reconciliation is the sacrament by which sins committed after Baptism are forgiven through the absolution of the priest.  Like every sacrament, it is a sign of three things: past, present, & future.
1. It is a sign of the Passion of Christ and of His Precious Blood, which is the medicine He uses to heal our souls.
2. It is a sign of the healing action of Christ on the soul through the absolution of the priest.
3. It is a sign of the spiritual health which this sacrament gives.
Confessions are heard in church every Saturday morning at 9:00-10:30 am or by appointment.

The Holy Eucharist is a sacrament and a sacrifice. In the Holy Eucharist, under the appearances of bread and wine, the Lord Christ is contained, offered, and received.
For families wishing that their child receive the sacrament of First Holy Communion, email Liliana @littleflowerhollywood.org or call (954) 922-3517.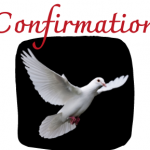 Confirmation is the sacrament through which the Holy Spirit comes to us in a special way and enables us to profess our faith as strong and perfect Christians and soldiers of Jesus Christ.  All Catholics should be confirmed in order to be strengthened against the dangers to salvation and to be prepared better to defend their Catholic faith.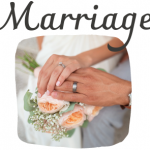 Arrangements for a wedding are to be made at least six (6) months in advance.  A date should not be set until the priest has been consulted.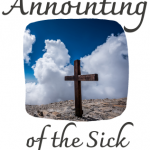 For those in need spiritual support or anointing, contact our office at (954) 922-3517.